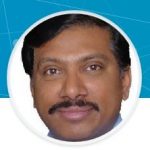 Srinivasa(Vishnu) Doddapaneni
A little bit about me...
Srinivasa Doddapaneni (Vishnu) is a seasoned real estate agent specializing in both residential and commercial properties, as well as investment properties, may assist clients with buying, selling, leasing or managing properties. Vishnu can also help out-of-state clients with buying investments, providing market insights and helping them navigate the process of investing in a new market. Vishnu is an experienced real estate agent who can offer valuable guidance and support throughout the real estate process.
Vishnu is also a mortgage loan officer and is a professional who helps individuals obtain financing for the purchase or refinance of real estate. Vishnu works with borrowers to assess their financial situation and determine the best mortgage option to meet their needs. Vishnu then assists the borrower in the loan application process, including gathering documentation and working with underwriters to secure the loan. Vishnu helps navigate the borrower through the closing process and ensure a smooth and successful loan transaction. Vishnu is a knowledgeable loan officer and can be a valuable resource for anyone looking to secure a mortgage loan.